2020 new bike sales figures drop just 2.6 percent despite pandemic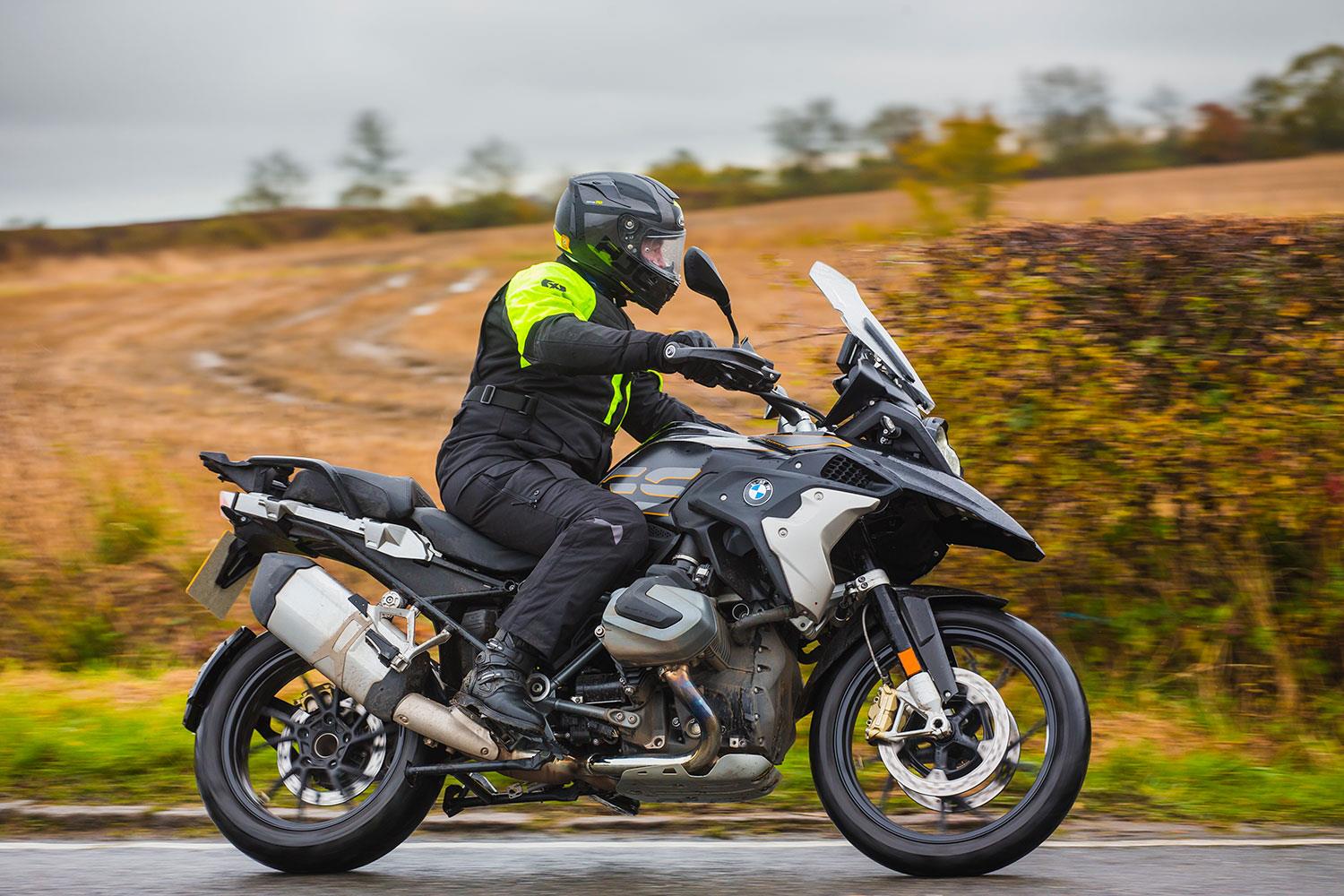 9

Despite a topsy-turvy 2020, new bike sales in the UK ended the year just 2.6% down on the previous 12 months.
Related articles on MCN
As the Coronavirus pandemic caused havoc in dealers, biking bucked the automotive trend by offering viable and safe transport solutions for much of the year. A total of 104,612 machines were sold, just 2,796 less than in 2019.  Even with the additional restrictions and changes in regulations, motorcycle sales saw a staggering 58.1% growth in December.
As consumers continued to choose two wheels to stay Covid-safe when commuting, many delivery businesses also required additional scooters and mopeds to meet the rising demand. All of this led to a 10.5% rise in scooter registrations for the year and only a 6.7% drop for motorcycles.
Continually strong performance through the year for adventure sport (-9.9%), sport/tour (-9.5%) and naked bike (-7.9%) segments, indicated that both new and old riders alike were still engaged and wanting to get onto new bikes. BMW once again showed great traction with the R1250GS Adventure and the touring R1250RT.
With no travel, less opportunity to eat/drink out, hardly any live sports or music to watch, one of the biggest winners were the Trail/Enduro bikes (-0.6%). With the KTM 300 EXC selling very strongly in December.
Total registrations for electric motorcycles increased by a whopping 51.2% compared to 2019. A final surge in December (+111.9%) showed that consumers are starting to adopt the technology as more models become available.
Strong global result for BMW
BMW Motorrad have announced that 2020 was their second best sales year on record, having sold 169,272 motorbikes and scooters worldwide. The figure was bolstered by a massive 33.7% growth in China and a slightly more modest growth of 6.4% in Brazil.
"Following difficult months from March to June, the entire BMW Motorrad team was able to turn the tide by applying a high degree of pragmatic flexibility and great personal commitment," said Dr. Markus Schramm, Head of BMW Motorrad.
"In addition to arguably the best BMW Motorrad product offering ever, it was this team effort, of which I am very proud, that made the second best sales result ever possible in 2020."
---
Motorbike sales stay strong through pandemic as more people turn to two wheels
First published on 14 December, 2020 by Jordan Gibbons
Despite the second lockdown in England sales figures of motorcycles and scooters have remained strong, with just a 0.4% drop in November compared to last year – that's a difference of just 22 bikes.
Related articles on MCN
There had been hope that after the huge increase in both interest in, and sales of, commuter machines that the Government might include motorcycle dealerships in the 'essential retailer' category for lockdown two, but that was not the case. Despite this setback, many dealers opted to offer click-and-collect services, helping to keep sales buoyant for the month.
Figures from the Motorcycle Industry Association show virtually no drop on sales from this time last year, with year-to-date stats just 5.6% down. More incredible still is that sales of scooters have increased by over 6% as people realise what an effective transport tool they are. Sales growth of electric bikes and scoots is even more impressive, up 15.3% for the month and an incredible 45.7% for the year.
---
There's never been a better time to buy a new bike
First published on 25 September, 2020 by Ben Purvis
Buying a bike is a big financial decision, so it's easy to understand why many people might be tempted to put it off. But if you're lucky enough to be able to buy a new machine there may be no better time to do it. A host of external influences have come together to create a market that puts buyers in an unusually strong position, but it's not going to last forever.
What's created this situation? There are several separate elements that have come together but the most obvious is the Covid-19 pandemic and economic disruption it caused. The initial 'three-week' lockdown that came into force on March 23, forcing non-essential retail outlets such as bike dealers to shut their doors, eventually dragged on for more than two months, ending on June 1.
The timing meant that dealers missed out on the peak sales period for new bikes, just as the latest 2020 models were coming into stock and as the weather improved.
Since lockdown ended motorcycle sales have been booming – they were up 42% year-on-year in July – so don't expect big outright discounts, but even so there are several factors that make it cost-effective to buy a new machine right now.
Factor 1: There's a serious used bike shortage
With dealers closed during spring there were no trade-ins to supply the machines that make up the backbone of the used bike market. The result? Secondhand motorcycles are unusually expensive at the moment.
Those high used prices mean the best deals are for riders with an existing bike to trade-in or sell. Whether you're chopping it in at a dealer or putting it on the market yourself, you're likely to get more money for the old model than you might have expected.
'Cost to change' – the difference in price between the bike you're selling and the one you're buying – is much more important than the outright price of a new bike. Many dealers are offering cash incentives of hundreds of pounds to trade in.
Factor 2: Interest rates are remaining low
In the weeks before the lockdown the Bank of England slashed interest rates from 0.75% to a record low of just 0.1%. Even after the financial crisis of 2008-9 it only dropped to 0.5% – so it's at a just a fifth of that at the moment.
That means if, like most people, you're buying a new bike through finance, either HP or PCP, you're in for a good deal. Some manufacturers are offering zero percent on selected models.
Factor 3: High GFVs
The high demand and prices for used bikes give you a double-whammy if you're buying via a PCP deal, as it means GFVs (guaranteed future values) are on the rise. The GFV defines the size of the optional final balloon payment at the end of a PCP deal.
If it's bigger, the monthly payments are smaller, and if – like most PCP customers – you trade in instead of making that final payment, the overall cost of ownership during the PCP deal is lower and more attractive.
Factor 4: Euro5 rules are coming in very soon
The new Euro5 emissions limits are due in force from January 1, 2021 for all new machines, and that means a fair number of existing Euro4 models are expected to get tweaked, updated or replaced for the 2021 model year.
As long as you're not desperate for the latest, 2021-spec bike, that could be a bargaining lever on the old, Euro4 machines. However, be aware that stock levels for many bikes aren't high because factories closed during the lockdown, so don't expect big discounts on the most popular models.
In the market for a new bike? Visit www.mcnbikesforsale.com
---
'The motorcycle market is up by 42% right now'
Stephen Latham, head of the National Motorcycle Dealers Association, said: "Your assessment is correct – now is a great time to buy a bike and that's reflected in a market that was up 42% in July. We're also seeing a big growth in commuter bike sales as people look for alternatives to public transport."
On Brexit, he warned that even machines ordered in 2020 could fall foul of tariffs in the event of a no-deal scenario if they can't be delivered before the end of the year, saying: "The lead time on ordering bikes tends to be around three months, so it could be a rush to get some models in time." The message? Don't hang around.
No-deal Brexit could see prices rise from January
While negotiations are still underway with the EU, the chances of a 'no-deal' Brexit are growing as we get closer to the end of the year when the transition period expires. Under current plans the UK will impose tariffs on imports of 8% on bikes below 250cc and 6% on bikes over 250cc coming from any country that doesn't have a trade agreement with the UK to prevent those tariffs.
Unless new deals are struck, those tariffs will be applied, not only to bikes coming from EU countries but also from those nations we have trade deals with as a member of the EU. Tariffs on bikes coming into the EU from Japan are currently at 3%, having come down from 6%. The UK signed a trade agreement with Japan earlier this month but it is unclear at this stage how that will affect tariffs on motorcycles being sold between the two nations.
Rapid motorcycle sales growth sees more than 9000 new bikes sold in August
First published on 16 September, 2020 by Ben Clarke
Motorcycling's rapid growth after lockdown has continued unabated, with combined new motorcycle and scooter registrations up 31.2% compared to this time last year.
In total over 9000 new bikes left the showrooms last month but the biggest rise was in scooter sales, with 2650 new scooters hitting the road – a whopping 39.5% increase on last year.
Related articles on MCN
The figures have actually been so good, that even taking into account for lost numbers during lockdown, new bikes sales to date are only 11.7% adrift of this time last year.
In fact, the demand for small capacity scooters to use as commuting machines is so strong that scooter sales are 4.3% up on the year to date compared to last year. The big question will be how the trend continues as the weather turns colder and wetter.
The surge in bike sales continues to be fuelled by the massive growth in commuters turning to powered two-wheelers due to the coronavirus crisis, according to the bike industry. But dealers also say sales could have been higher still were it not for stock shortages.
Latest new bike sales statistics reveal that in July, combined UK sales of all Powered Two Wheelers (PTWs) were up by an astonishing 41.9% on the same month last year. Within that, scooters were up by gob-smacking 56.6% with motorcycles increasing by 37.5%.
Related articles on MCN
And that comes after already skyrocketing sales in June when the lockdown first began to ease, bikes were allowed out and commuters began to turn to two wheels in preference over public transport. That month saw scooter sales up a huge 43.1% on the same period in 2019 with new motorcycle sales also up, by a healthy 8%.
The new figures come from the Motorcycle Industry Association (MCIA), who told MCN: "It's not surprising that registrations have exploded as more people realised what our continental cousins have known for years: PTWs are easy to ride and park, convenient, inexpensive and good fun."
But those sales, particularly of commuters, could have been higher still, MCN has learned – had there been enough bikes in dealers.
"Scooter sales would have been even higher than that 56% had supply been able to meet demand," said Paul Styles, director of leading commuter belt Honda dealer Doble in Surrey.
"I'm actually only able to do a third, or maybe even less, of what the actual demand is, because of supply. Without doubt coronavirus is exacerbating it. People are coming into a bike shop for the first time saying 'I need a scooter,' and you have to say 'Sorry, you'll have to wait.' Frustratingly, that's how it is. No-one was able to foresee the increase in demand."
Nor does he see the supply and demand situation altering in the foreseeable future. He continues.
"I don't see it changing anytime soon, no. We all thought Covid was going to last three weeks but we now know it's going to be here for a long while, so I think demand will continue to grow as people who haven't yet thought about a motorbike decide to do so.
"I just hope that the manufacturers are ballsy enough to increase supply and not think the rush was a flash in the pan.
"On the plus side, one thing it's also done, because demand has gone high, it's meant that every model in the range, including bikes that might have been in low demand, have benefitted as people buy them because they need something to get around on."
---
Demand for CBT 'doubles'
The massively increased demand for bikes and particularly for scooters and 125 commuters has also resulted in a huge spike in demand for Compulsory Basic Training (CBT) courses, which allow new riders to qualify to ride A1 class 125s on the road.
RideTo, one of the UK's largest motorcycle training bodies is reported as seeing demand for CBT courses increase by 100% or double what it was in the same period last year. While CAM Rider, one of the market leaders with 11 training centres in the midlands, east and south of England are also experiencing unprecedented demand.
A spokeswoman for CAM Rider Peterborough told MCN: "We're very, very, very busy. We're fully-booked on everything we can possibly sell at the moment. There's no tests available and CBTs are fully-booked for a couple of weeks ahead of what they normally are. If you want CBT you're waiting three or four weeks."
Great deals on wheels: UK motorbike dealers report booming sales as lockdown lifts
First published on 09 July, 2020 by Phil West
A wave of new manufacturer incentives, including up to £2400 off flagship KTMs, is helping fuel a boom in bike sales following the easing of lockdown, say dealers.
At the peak of the Covid-19 crisis, with biking banned and dealers closed, sales plummeted. April saw an 83.5% drop in sales compared to the same month in 2019 and while May bounced back a little, new bike sales were still 50.4% behind the previous year.
Similar articles on MCN
But now, with bikes allowed out again in England, dealers back open (albeit with certain restrictions), buyers turning to new two-wheelers either in place of cancelled holidays or for commuting, and a raft of new incentives such as KTM's new 'Summer Power Deals', businesses say sales are bouncing back.
"We've been very busy," James Metcalfe from KTM dealer AMS Motorcycles of Tewkesbury told MCN. "Our sales recently have been as good if not better than we'd expect in the peak of summer."
The 'Summer Power Deals' scheme was introduced in early June and saw £2400 slashed off KTM's 1290 Adventure S and R along with £1600 off the 790 Adventure R, £1500 off the 790 Duke and 790 Adventure and £500 off the 125 Duke and 390 Duke.
"The reaction has been positive," added Metcalfe. "We've sold singles or multiples on all those models since it's come out. It's definitely given us a kick start."
And KTM aren't the only ones: Harley-Davidson have announced a £1500 deposit contribution to PCP sales of some of their top-of-the-range bikes while American rivals Indian have 0% on their FTR1200 and £1700 top-up on trade-ins against their big twins.
Elsewhere, Suzuki have just announced a full £1000 off the RM-Z250 and 450 MXers while Honda's 'Back to Work' campaign, as introduced in early May, sees £1000 off the new Africa Twin, £500 off the CB500 family and NC750X and £200 off some 125s.
Yamaha, meanwhile, have extended their low-rate finance scheme and added the Ténéré 700; Kawasaki have a range of offers including 0% finance; Ducati are offering the Scrambler 62 and 800s on 0% and a £1000 accessories voucher with the Multistrada 1260 and Panigale V4, while Triumph also offer accessory vouchers, deposit contributions and cheap finance on some models. Plus, the likes of BMW and Suzuki say more offers are on the horizon.
Surrey Honda dealer Doble told MCN the combination of buyers with spare cash and sunny weather has resulted in better sales figures than last year and that commuters and scooters have done well.
"I think we bucked the trend because we carried on operating on a remote basis scooping up where other dealers weren't answering their calls," said director Paul Styles. "The commuter element has been really strong and the Honda campaign helps with that. We've seen a huge rise in scooter sales. Having said that, I sold six Gold Wings through lockdown, too.
"I'm really looking forward to the future – as long as there aren't any stocking problems!"
Used motorbike sales increase
Used motorcycle sales are booming as bikers emerge from the lockdown, eager to make the most of the great weather or simply to get from A to B without using public transport.
Paul Coulter, Marketing Director at SuperBike Factory, the UK's largest used retailer, said: "Trade has more than bounced back in the last few weeks. We're doing extremely well, it's very, very strong.
"Since showrooms have been allowed to open we've had a release of pent-up demand coupled with good weather and I also think there's a demand for bikes which is new this year purely because of the coronavirus – people not wanting to commute on trains or buses or the underground…
"I think the main thing is the good weather, the clear roads and people wanting to enjoy the experience. Motorcycle riding is the perfect social distancing way to experience travel.
"We're significantly up on last year but we're also a different animal to last year so it's very difficult to compare. Our showroom could hold 700 bikes last year, now it's 1000, so it's a very, very different environment, plus there's a different website, there's a different way of transacting and so on.
"The future's looking really good. We're really optimistic. We're only a couple of weeks in, but the trajectory we're on is following where we were pre- lockdown."
MCN has seen a huge rise in traffic to the Bikes For Sale section of motorcyclenews.com, too. Visits were up 44.8% in April, compared to April 2019, 21.3% in May and a healthy 31% up in the first half of June, compared to the same period last year.
---
Good news! New bike registrations grow by 1.5% in 2019
First published on 8 January 2020 by Dan Sutherland
Figures released this morning by the Motorcycle Industry Association (MCIA) have shown a 1.5% increase in bike sales across 2019.
A total of 107,408 motorcycles, scooters and Powered Light Vehicles (lightweight scooters, motorcycles, tricycles and quadricycles, usually with zero or low-emission power) were registered in 2019, which is up from 105,816 in the previous year.
Although this overall increase has been a continual trend since the financial crisis, the areas of growth in these latest stats can only be seen amongst low-capacity machines.
In the 0-50cc category, sales increased from 5640 to 6764, representing largest boost at 19.9%. The second biggest change came amongst 126-650cc bikes, which jumped up by 12.2% from 20,016 to 22,451.
The only other category of growth was 51-125cc machines, which are up by 0.2%, going from 33,790 sales to 33,874. Bikes from 651-1000cc are down by 7.9%, with machines over 1000cc also losing 0.3%.
Speaking about the findings, MCIA Communications Manager, Nick Broomhall said: "With many retail markets reporting a downturn for 2019, it's great to see that the stats for the Powered Two Wheeler world show a growth of 1.5% against 2018, with 107,408 new bikes and scooters registered last year.
"21,068 bikes over 1000cc found new homes with bike fans, while an increase in the number of smaller capacity machines registered, shows that more and more people are getting the message that PTWs are an important solution to traffic congestion and air quality problems."
Despite registrations being down on larger capacity machines, a number of bigger bikes actually appear as top 10 UK best sellers for last year, with BMW's R1250GS and R1250GS Adventure taking third and fourth spot respectively with a total sales figure of 3600 units combined.
The overall best-seller was Honda's PCX125, which amassed 2840 sales. Finishing behind that was the Yamaha NMAX 125, with 1924 bikes leaving showrooms last year. The full list can be found below.
| | | | |
| --- | --- | --- | --- |
|   | Model | Registrations | Market share |
| 1 | Honda PCX 125 |  2840 |  2.6% |
| 2 | Yamaha NMAX 125 |  1924 |  1.8% |
| 3 | BMW R1250GS |  1827 |  1.7% |
| 4 | BMW R1250GS Adventure |  1773 |  1.7% |
| 5 | Honda CB125F |  1572 |  1.5% |
| 6 | Honda Vision 110 |  1546 |  1.4% |
| 7 | Royal Enfield Interceptor 650 |  1472 |  1.4% |
| 8 | Honda CRF1000L Africa Twin |  1276 |  1.2% |
| 9 | Honda CB125R |  1106 |  1% |
| 10 | Yamaha MT-07 |  1037 |  1% |
More from MCN